benim Jude Law hayranlığımı dünya alem biliyo heralde. bugün bu şarkıyı sırf kendileri görüntülerde var diye paylaşmak istiyorum sizinle. ha sevmem mi severim elbette. hele ki depresif modumdaysam loopa al dinle.
neyden mi bahsediyorum Damien Rice ve The Blower 's Daughter. yani benim için Closer bazıları içinse Dawsons Creek i hatırlatan şarkı.
Closer 'ın başında Jude Law ve Natalie Portman birbirlerine doğru yavaş çekimde yürürlerken arka fonda bu şarkının çalması bana daha da çok sevdirir bu şarkıyı. Hele ki sonunda çalarken noluyo ya bana, niye böyle sersemledim ben diye düşünüyosanız şaşırmayın. deyim yerindeyse kaba bi tabirle de olsa insanı mala bağlar. :|
aşkın gerçeğidir aslında bu şarkı. "cant take my eyes off of you " ve "i can't take my mind off of you" derken en sonunda " 'til i find somebody new " demesi her şeyi açıklar herhalde.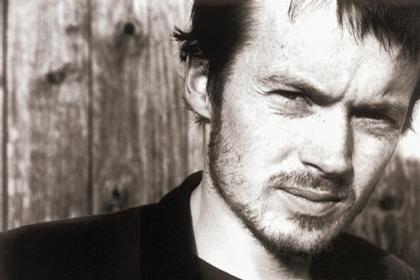 Damien Rice 7 Aralık 1973 İrlanda doğumlu. müziğe juniper adlı bi grupta başladı. ama bu grup beraber hiç albüm çıkarmadı. şu anda benim bildiğim Damien Rice 'ın 4 albümü var. yanlış biliyosam affola.
sanırım gidip bir kez daha Closer 'ı izliycem. :))